Parent & Guardian Update Windsor PreK-12, November 17, 2023 ‌ ‌ ‌ ‌ ‌ ‌ ‌ ‌ ‌ ‌ ‌ ‌ ‌ ‌ ‌ ‌ ‌ ‌ ‌ ‌ ‌ ‌ ‌ ‌ ‌ ‌ ‌ ‌ ‌ ‌ ‌ ‌ ‌ ‌ ‌ ‌ ‌ ‌ ‌ ‌ ‌ ‌ ‌ ‌ ‌ ‌ ‌ ‌ ‌ ‌ ‌ ‌ ‌ ‌ ‌ ‌ ‌ ‌ ‌ ‌ ‌ ‌ ‌ ‌ ‌ ‌ ‌ ‌ ‌ ‌ ‌ ‌ ‌ ‌ ‌ ‌ ‌ ‌ ‌ ‌ ‌ ‌ ‌ ‌ ‌ ‌ ‌ ‌ ‌ ‌

Dear Parents and Guardians,
We are thankful for and impacted by all the touching moments that happen in our school each and every day. We are striving to build a culture of kindness and belonging in our school and larger Windsor community. We know we can do this together. Please view the video below of our varsity football team's Project Impact.
As an important part of the process for receiving American Rescue Plan (ARP) Elementary and Secondary School Emergency Relief (Esser III) funds is the Public Plan for ARP Esser Spending. The ESSER III funds expire on 9/30/2024. We have updated the plan and the budget to reflect our current needs. Your comments are welcome and appreciated. Please go to this link to give feedback.
Sincerely,
Angie Ladeau
Director of Curriculum & Federal Grants Manager
Sergio Simunovic, Colleen DeSchamp, Kate Ryan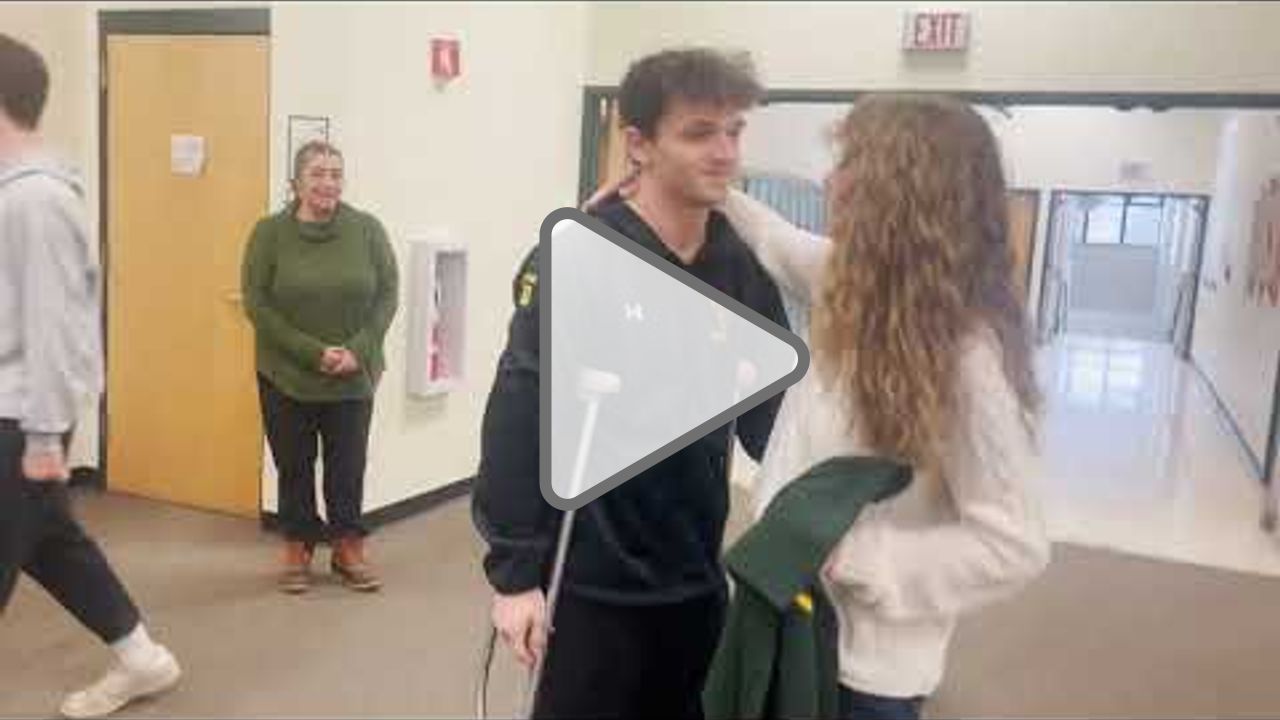 Elementary News
Another great school week here at Windsor in PK-5! Certainly the seasons have changed! Please remind your student to dress with the weather in mind, especially for morning recess. Its chilly!
Wonderful to see so many families at our assembly this past Friday! Please remember this week we only have school on Monday and Tuesday. Wed-Fri we are off for the Thanksgiving Holiday.
This year we are hoping to build out more Winter Activities in addition to our ski program @ Ascutney Outdoors! Stay tuned for more details!
Walking Wednesdays are back!! Please join Wednesday mornings @ 7:15 in the Price Chopper plaza for Walking Wednesday!
We are always thrilled to see you all in the morning at drop off! We do ask however that parents remain in the lobby or outside for all drop offs, beginning of the day and those arriving later. If students need help getting to their classroom, school staff are happy to assist. Thank you all for your help with this!
An important note: The school day begins at 8. We have supervision on the playground and for indoor breakfast in the Elementary cafeteria/gym starting at 7:40am. Please remind your student(s) that if they are here at school between 7:40-8:00am they will need to be in one of these two supervised spaces. School dismissal is 2:30 Many thanks in advance for the support!
Middle School - In progress
This week we had our first Student Leadership meeting which included 18 middle schoolers who are interested in making a difference in our school culture. These young people joined Superintendent Bourne and Ms. Traci Price, our DEI Coordinator (Diversity, Equity & Inclusion) to discuss ways they can help stop hurt and hate in our school. Students will soon be making a difference by submitting artwork for an Anti-Hate Poster Contest, presenting stories of diversity and anti-bullying to elementary students, and taking time to get trained in peer mediation and Collaborative Problem Solving to support classmates and younger students. Stay tuned.
Also this week, our 8th graders visited the Hartford Area Career and Technology Center (HACTC) to tour the facility, meet staff, and observe the classes they have to offer. These choices give our 8th graders a better idea of what they want to pursue in high school.
Shout Outs of Thankfulness from our middle schoolers this week include:
Mr. Larry Dougher - "He helps us in the Windsor sports community". ~8th grader
Ms. Sandy Theetge - "She helps all of us, and keeps the building nice and clean." ~7th grader
Ms. Kate Mouser - "She has made me a better person and a better field hockey player." ~8th grader
Mr. Bill Gokey - "He helps me at the rec and has been really nice to me." ~ 8th grader
High School News
Social Media and Mental Health:
Thursday night we presented It's Complicated: Teens, Social Media, and Mental Health with Erin Walsh. We would like to provide more opportunities to gather around topics that are relevant to teens and our community. Please email our SAP Rachel Loseby at es.rachel.loseby@wsesu.net with any ideas that you would like to see.
Save the Date: Windsor High School Theater is proud to present "The Murder At the Murder Mystery " on December 8th and 9th at 7:00 pm. Tickets are $2 and suggested student donation is $1.
Fall Ball: Tuesday November 21st at WHS from 8:00-10:30 pm in the WHS Gymnasium. $5 per person. Sponsored by the Fall Ball.
Winter Sports: It's time to think about registering for Winter sports. Registration is currently open for basketball, bowling, and indoor track/strength & conditioning for grades 7-12. Sign up online asap to start receiving pre-season messages. https://app.formreleaf.com/orga.../windsor-jr-sr-high-school
Fall Ball
Sharing from the Main Office
Arrivals & Dismissals
Reminder when emailing for any late arrivals, absences, or early dismissals, we request that you send information to the attendance office, even when emailing the teacher.
Call # 802-674-2310:
Kristin Martaniuk (K-5) at ext. 2301 or email kristin.martaniuk@wsesu.net
Wendy Moody (6-12) at ext. 2200 or email wendy.moody@wsesu.net
Please allow time to get a message to a student for any changes to their dismissal or pick up plans. It is appreciated if such messages can be communicated to our attendance secretaries prior to midday.
Weather Related Announcements for our school will come with a robocall, robo-email, and will be listed on our wsesu.net website.
Supervisory Union Information
School Calendar 2023-2024
Title I
Windsor Athletics
Find all Windsor Sports Teams' schedules here.
PTO Parent Teacher Organization
Booster Club
Project Grad
Windsor Recreation Department
Yellow Jacket Merchandise
Windsor School, Windsor, Vermont
C. DeSchamp, K. Ryan, & S. Simunovic

Windsor Principals are using Smore to create beautiful newsletters.